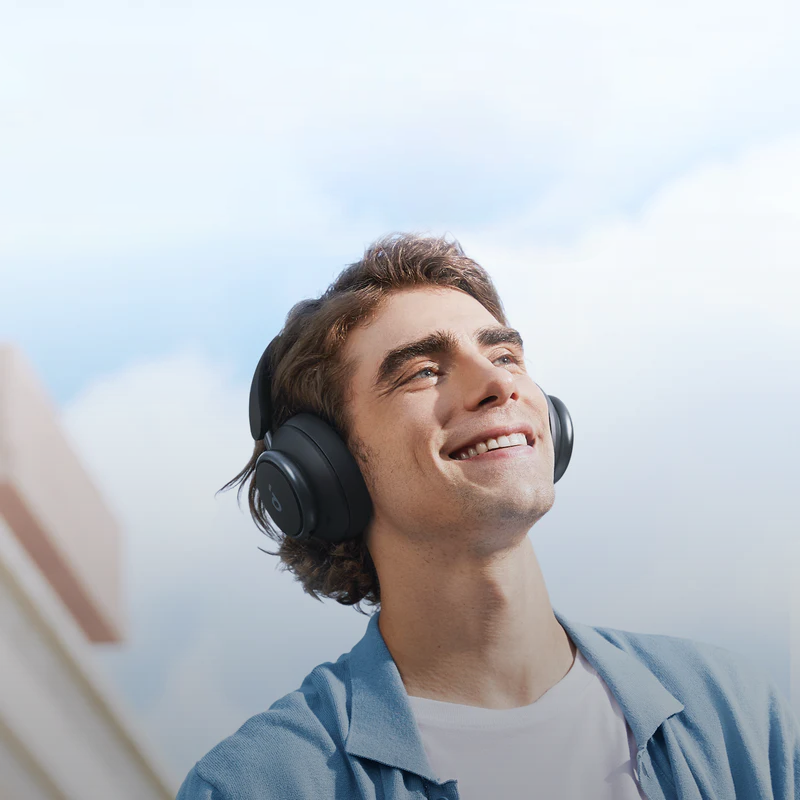 True-wireless earbuds and over-ear headphones to suit every listening style
Headphones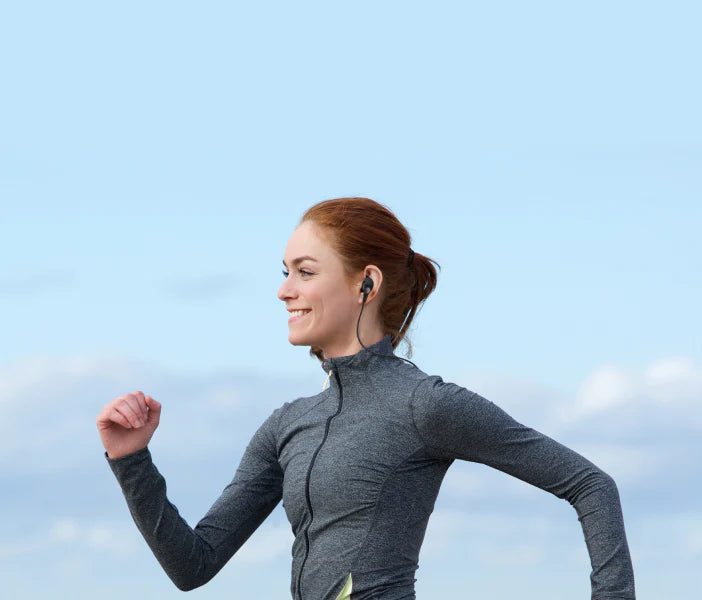 Workout Headphones
Sweatproof Workout Headphones provided by soundcore offer a perfect fit, clear bouncing music, and long playtime.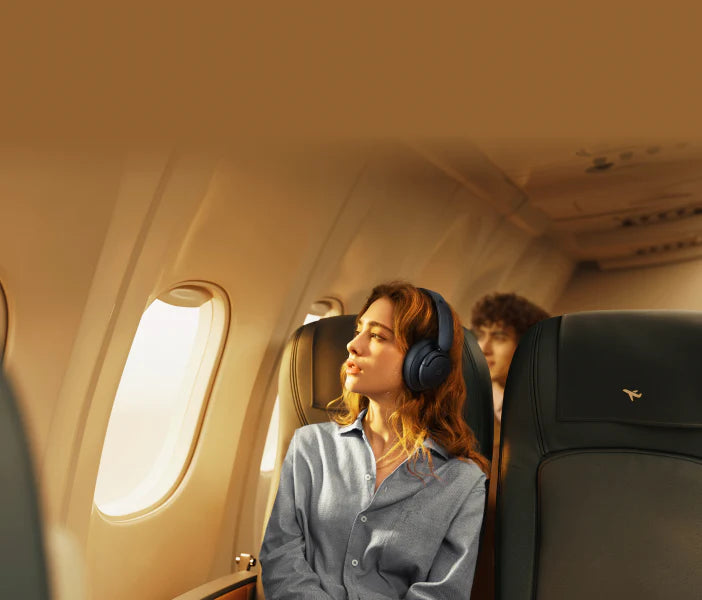 ANC Headphones
soundcore ANC headphones guarantee a quiet environment around you no matter where you are through the latest noise cancellation technology.
Neckband Headphones
soundcore neckband headphones are the perfect companions for many life scenarios, with a versatile design and crystal-clear sound.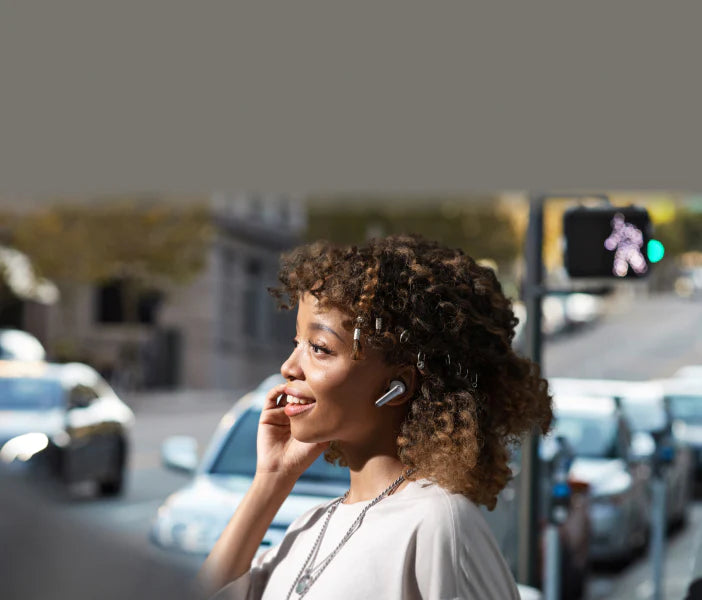 Waterproof Headphones
soundcore Waterproof Headphones keep your ears comfortable and dry through any workout with IPX7 waterproof rating.
Bring Quality Sound to Millions
An excellent headphone should have a durable design and should be able to reproduce low bass notes as well as high treble notes without distortion. soundcore has developed the coaxial driver technology that's endorsed by many outstanding audio producers to present you the true sound through our wireless bluetooth headphones. Without breaking the bank, you can now immerse yourself in the world of music with a first-class listening experience.
The unique Astria Coaxial Acoustic Architecture (ACAA) technology ensures that the sound is delivered to your ears without distortion and interference between the treble and bass, bringing a rich and detailed sound experience to you. HearID can intelligently capture, analyze, and test your hearing and create a tailored-made sound profile just for you.Active Noise Cancellation (ANC)blocks out the noises from outside and makes sure that you hear clearly without having to constantly turn up the volume.
FAQ about soundcore Headphones
How Do I Choose the Best True Wireless Earbuds?

Whether the headphones are safe for the ear or not depending how you use them. To enjoy music without over-straining your ears, we suggest you take the below measures:


- Keep the volume down: Physically, your ears may hurt, or you may hear ringing or buzz after taking the earphone off if the sound was too loud. Generally, a healthy sound volume should be under 70 dB.

- Choose the right size: The unsuitable size of headphones with a long-time wearing will cause discomfort and accumulate to an irritating pain in the ear.

- Rest your ears regularly: Avoiding wearing the earphone for a prolonged period of time is another effective way to prevent any discomfort from building in your ear.


Here at soundcore, our headphones use ultra-light material to reduce the discomfort of wearing, and a wide range of ear tips can help you find the perfect fit for your ears.
What is the difference between headphones and headsets?

The most prominent difference can be categorized below:
Design: Headsets are headphones with a visibly attached microphone, while headphones are often built with an invisible integrated Mic in the headphone body, which gives them a more sleek look.
Application: Both types offer a hands-free experience for you. Headsets are often being used at the customer service centers for agents to type on the computer while adjusting the position of the microphone to give a clearer sound if needed. Headphones have wider use, they can be used by music professionals, producers, movie lovers, etc.
Price: Compared within the same price range, since the headset's price not only includes the construction, but also the additional microphone, a $100 headphone will sound better than a $100 headset.
How long can a headphone last?

The average lifespan of a Bluetooth earphone is about two to five years. However, this will vary depending on how often you use them and how well you take care of them. If you use your Bluetooth wireless earbuds regularly, you can expect them to last closer to three years. If you only use them occasionally, they may last up to four to five years.
There are a few things you can do to extend the life of your good wireless headphones, such as storing them in a cool, dry place and keeping the batteries charged. With proper care, you can enjoy your Bluetooth headphones for many years to come.
What to look for in a headphone?

When looking for headphones, the most important aspects may include:


- Sound Quality: Decide on what type of listening experience you are looking for. If you are an audio enthusiast, you may want to invest in a pair of good headphones that offer superior sound quality.

- Noise Blocking Ability: If you are simply looking for a way to enjoy your music without disturbing others, you may want to opt for a pair of noise-canceling music headphones.

- Comfort: If you will be wearing them for long periods of time, you will need a pair of wireless earphones that is light and comfortable to wear.

- Convenience: If you want to be able to move freely while listening to your favorite music, then a pair of wireless headphones will work for that.


soundcore has brought out a series of wireless Bluetooth earphones to help you enjoy an excellent listening experience within a limited budget.